Solutions
Software modernization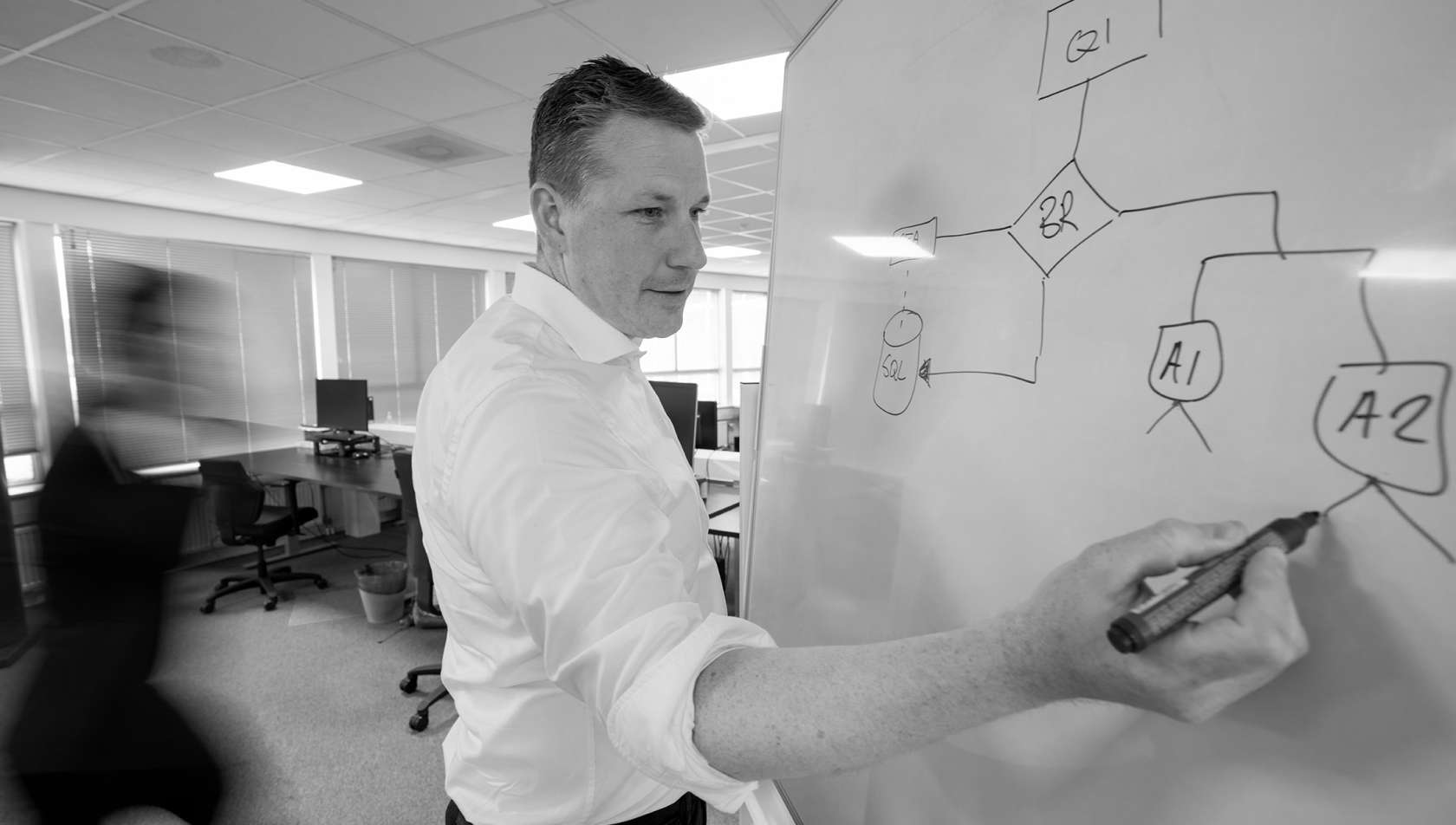 We ensure your successful software stays successful. By future-proofing it and redesigning and rebuilding it where necessary. Together with your team.
Software is your core business, and your technology is used successfully by your clients. But how long can you keep it afloat? Technology, markets, and processes change faster than most software companies can build. But, as a successful software company, you have enough on your plate to serve your clients and maintain and adapt your existing product.
We have been helping software companies for a long time with the fundamental changes they don't get around to making themselves or for which they lack specific expertise. Like radically renewing your user experience, moving to a modern cloud or SaaS platform, integrating low-code and no-code development, implementing front-end frameworks, or rolling out Dev(Sec)Ops.
Not only replacing (parts of) systems but also merging functionalities from different suppliers and life spans for a more efficient, more manageable system is what we do. We retain what still works well, and we replace it where necessary.
Together with you and your team, we take the 5 steps from the NextGen Program: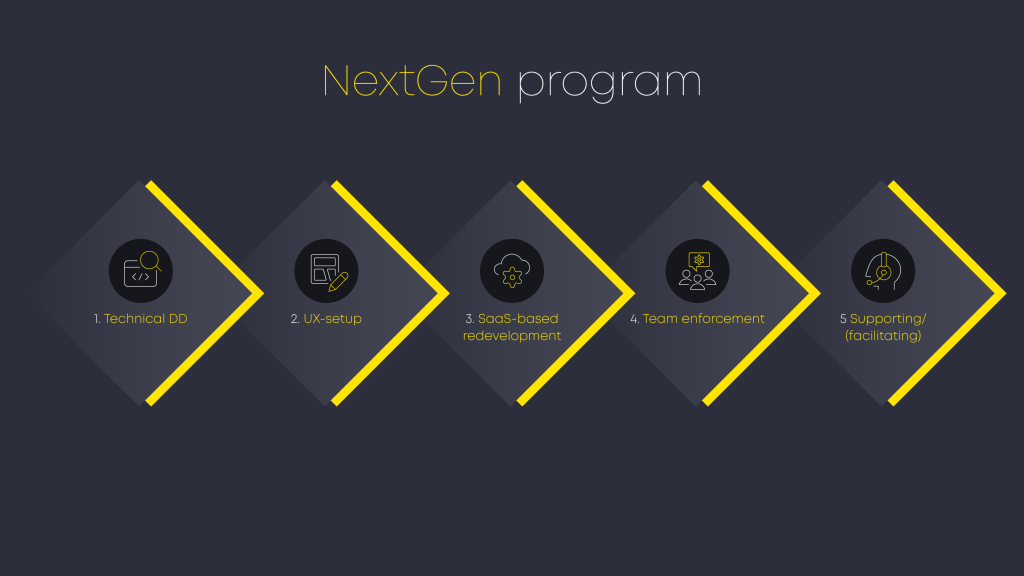 Of course, we are happy to support you with the system management and further development after the project. But the program aims to make you independent of third parties, including Blis Digital. Because, as a software company, you want to build your business with your own team and based on your own knowledge. We help you get there.
Modernize your existing software and go…
from on-premises to cloud-native and SaaS-ready
from software-centric to data-centric
from internally focused to user-centric
from closed and isolated to open and integrated
from 'usable' to 'Spotify-level' UX
from internally focused and process-driven to externally focused and user-driven
When merging or renewing, implement all modern best practices immediately:
DevSecOps
Logging, metrics, and end-to-end observability
The latest security standards and audit trails
Intelligent search functionality
Containerization for scalability and flexibility
CO-LOCATED SOFTWARE TEAMS
For the further development, optimization, management and operations phase, Blis Digital offers a specialist approach from our co-location in Kaunas, Lithuania. Blis provides a fully managed DevOps team with experience and specialism to take full responsibility for roadmap, quality, process and customer satisfaction.
Want to know more?
Do you want to accelerate modernization and get more revenue from the market with better software? We are here to help.