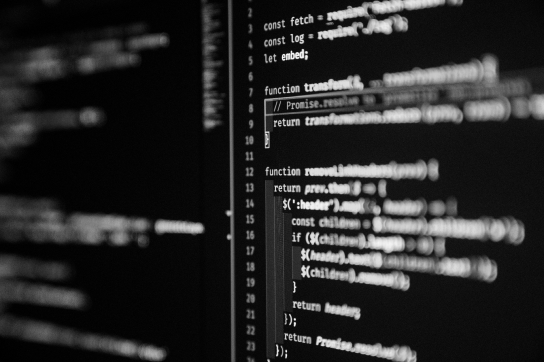 Your software and data-driven processes are essential to everything you do. We ensure the systems we build for you and all your other systems always run optimally and get better every day.
Managing mission-critical technology is different from regular software management. We make sure the software supporting your most essential processes "just works". Always. Yet, IT Operations goes further than that for us. In addition to technical maintenance and optimization, we are always looking for user experience improvements and functional enhancements to add real value. Our measurement tools monitor user experience. We use that data to determine which improvements will add the most value.
How we help you
For many clients, we combine development and management for extreme efficiency. We use automated build and release processes to a greater extent, and we automate all types of tests and quality checks. This enables us to provide new and existing functionality quickly and reliably. By combining this with intelligent choices in PaaS, we achieve high availability and reliability at the lowest possible cost.
In the background, we also constantly modernize the technology so that your software can evolve at continuously decreasing management costs. We migrate things to the cloud and implement innovations where possible, such as low-code extensions to existing systems, making management simpler and more effective. We do this according to a multi-year plan and on a tight budget.
This offers peace and stability for IT managers especially. No IT person wants to report to the always critical business that the primary process is slow – or even down – and that he is "trying to find out" why. We do not manage systems reactively but proactively: we identify problems before the business experiences them as problems and, where possible, solve them before they have an impact on your operations. If it does happen, you usually know the cause and how long it will take for the solution to be implemented. You can log in the next day with peace of mind whenever we implement a change.
IT Operations at Blis Digital
Service management, service desk, and second-line expertise
Designated contact persons whom you can contact directly
A multi-year management plan, including detailed planning and budget
Clear planning and business communication so that everyone always knows what is going on
Performance management, security management, and data security are an integral part of the service
DevOps implementation for less risk and better management
Roadmap management, consulting, expert services, or full outsourcing: the choice is yours
Management and optimization of large mission-critical systems such as ERP
Want to know more?
You can't modernize and grow your business if you're busy with technical management. So let us take that off your hands.