It is not surprising that we at Blis Digital are involved in educating our new generation of developers, because it is in our DNA. That is why our colleagues Dirk-Jan Los and Albert-Jan Schot were again allowed to act as product owner in Project D Research and Development with new technologies, for the Computer Science program at the Hogeschool Rotterdam.
The assignment
Dirk Jan asked the students to come up with a solution for linking our support system Jira with our time registration system Simplicate. The emphasis was on substantiating the choice of technology: for example .NET/C#, the Microsoft Power Platform or Google Firebase.
The groups came up with nice solutions, but the absolute 'winners of the 2nd Blis Student Innovation Award of 2022' were Dimitri Etienne, Patrick Sekimonyo, Corné den Breejen and Ozeir Moradi. Congratulations!
"Your solution realy stood out for its originality, creativity and design"
These winners were invited to the office for a festive moment with part of our team. She talked about their solution for 'Fusion Development', awards were presented and concluded with a tour of the office. A successful morning.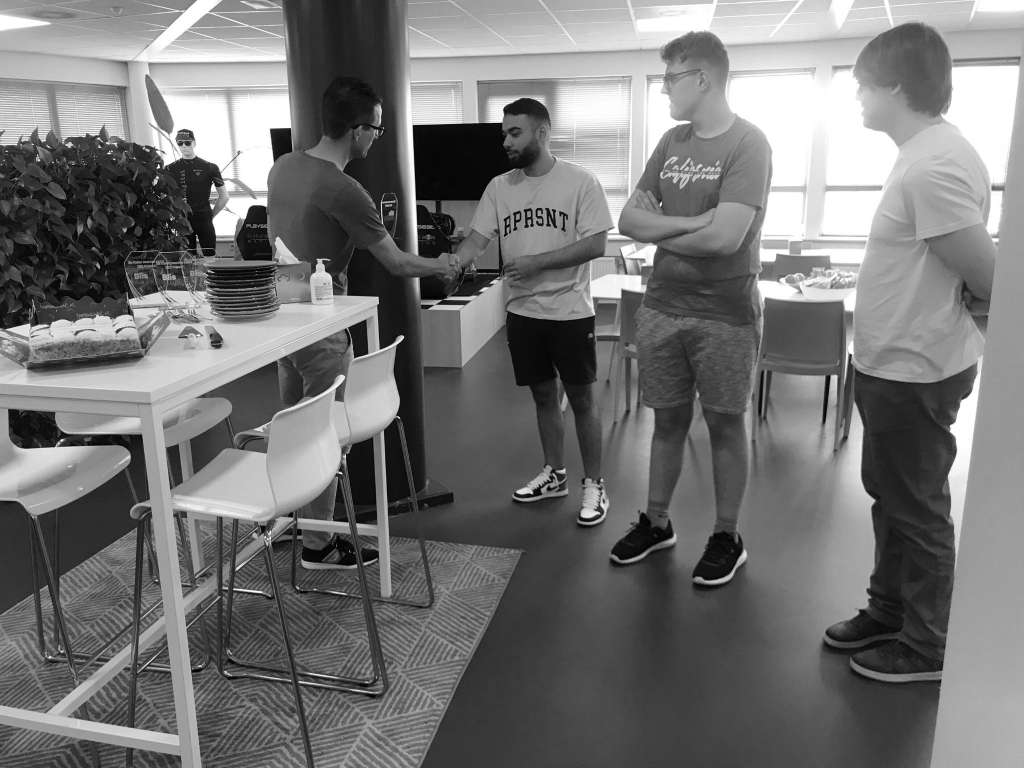 What to know more?
Hopefully we'll see these great guys again soon when they start looking for an internship. Are you also looking for an internship soon? We currently have room for 2 students as of September 2022. Knowing more? Feel free to contact us!